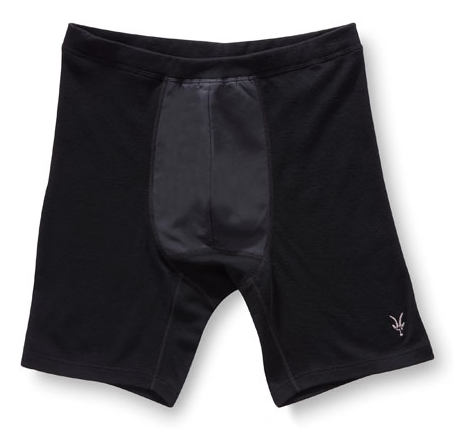 Some of the best skiing is when the weather is the worst. That's when the powder is falling, the wind is blowing and the temperature takes a dive. Be it at a resort or in the backcountry, bluebird days bring out the masses and foul weather keeps the slopes clear for those willing to brave the elements.
Ibex has stepped up the game and it may just add a few more folks, maybe you, to the slopes when the weather is being obnoxious. With a poly microdenier windstop front added to the already toasty and super soft 18.5 micron Zepher fabric, these boxer briefs will help you take on the most brutal of windy onslaughts and keep the vitals warm and cozy no matter what you're doing out there.
Keep toasty, my friends.